Enroll and authenticate visitors and employees securely, conveniently, and safely with Aware's touchless, mobile biometric authentication solutions.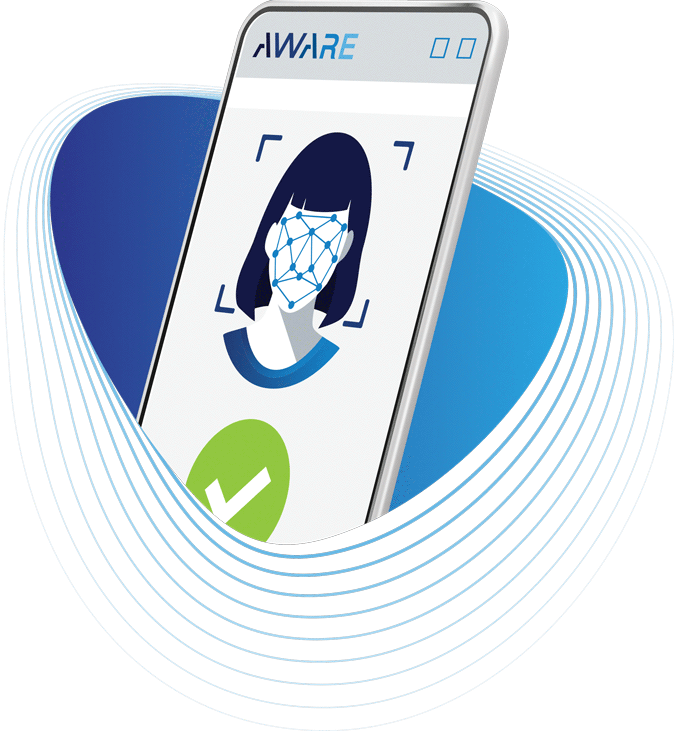 Visitor management systems that incorporate Aware's biometric offerings can expect the following:
Contactless Sign-In
Aware's facial and voice recognition is entirely touchless, increasing visitor and employee safety by removing the need for touching shared devices and logbooks. Users can present their faces and voices without the touch of a button.
Frictionless User Experience
Get visitors and employees where they want to go quickly and easily. Aware's password-free facial and voice biometric recognition allows for convenient, frictionless onboarding and authentication, reducing waiting time and improving social distancing.
Robust Security Measures
Be confident knowing who is visiting the office. Aware's liveness detection provides advanced presentation attack detection algorithms for both face and voice, detecting not only victim impersonation, but also identity concealment. Liveness is also entirely passive, ensuring the user experience is not impacted negatively.
Existing System Integration
Aware's mobile biometric frameworks can be integrated directly into an existing visitor management system, providing market-leading biometric functionality without the need for a full system replacement and costly hardware upgrades.
Participate in our on-demand webinar, which will walk you through how Aware can help you reopen your office safely and securely.