Aware celebrates 30 years in biometrics!

Protect against the rising threat of data breaches and prevent becoming the next headline. Improve your brand experience to acquire new customers and retain current customers. Optimize operational efficiency to reduce costs and accelerate time to market. 

Achieve or Maintain compliance and keep up with best practices in multifactor authentication. 

Reduce identity-related fraud and save time and money. 
We believe you deserve the same world-class security trusted by governments around the world.
Which is why we've made our biometric-based offerings flexible enough to meet you where you are and future-proof enough to evolve with you to where you're going. 
Protecting your organization doesn't have to be complicated.
We know what it's like to balance the security needs of your organization with the user experience required to keep your stakeholders engaged. You may feel intimidated by the options on the market and romanced by companies promising you 100% protection. With three decades in the business and trusted by some of the largest government agencies and financial institutions in the world, Aware knows 100% is a fallacy. We'll partner with you to find the right security level for your use case to enable optimal security with minimal friction, according to your specific policies. Schedule a free consultation to learn how our biometric-based offerings can help you protect against data breaches, reduce fraud and ensure compliance.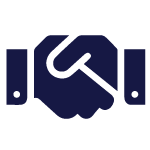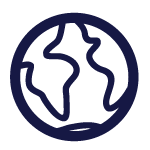 20+
FINANCIAL INSTITUTIONS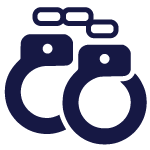 150+
LAW ENFORCEMENT AGENCIES
Simplifying biometrics to solve complex identity challenges.

For those looking for a turn-key solution, choose from lightning-fast identity verification, multi-factor authentication and multi-modal biometrics pre-configured in a single low-code platform. Or, an enterprise-scale identification and deduplication system with fingerprint and face-based search pre-configured for civil and criminal applications .
For those looking for a starting point, our framework provides proven, secure and convenient facial and speaker recognition with liveness for mobile, multi-factor authentication.
For those looking to connect disparate systems, our powerful middleware is modular, agnostic and pre-configured to enable advanced biometric data processing, management and orchestration while giving you complete control.
For those looking to DIY, Aware's SDKs, APIs, applications, and subsystems are hardened and proven to fulfill critical functions within biometric identification and authentication systems.
Getting started with biometrics is simpler than you think!

Free consultation with Aware: Chat with us about your use case and we'll share how others with similar use cases have been successful.

Decide the level of guidance preferred: Take advantage of Aware's market-leading expertise to choose between an out-of-the-box solution, a framework to build on, a connector for existing systems, or the building blocks to DIY.

Purchase your solution: Buying from us is a breeze, with flexible purchase options to meet your procurement needs.

Let Aware's Customer Success team aid in deployment of your solution: Included free with every purchase is initial support to ensure the successful rollout. Upgrade during the purchase process for ongoing annual maintenance and support.
Solidify your leadership in your field.
Say goodbye to the worry, anxiety and frustration that comes with security vulnerabilities and a sub-optimal user experience, and say hello to peace of mind and the time to proactively address future success.
Less time fighting fires. More time being intentional.
"The application that we use with Aware has been a great asset to our onboarding process and I don't know where I would be without it. Seemed like a no-brainer to reach out to the company that underpins all of the other solutions. Aware has got everything under one common infrastructure so we can take advantage of it within the product instead of having to be creative to make it work."
"Aware really knows what they are doing, have a great product, and make you feel good working with them. They have a well-defined, modular technology so over time you can expand and adopt capabilities." 
"Always stand by their product and respond to help/support when an issue arise. We are an organization with a history of working with Aware who continues to be happy."
"Aware helped us become aware. Great company. If you have a need for a biometric software and solution, I would fully recommend them."
"Aware has always been a pleasure to deal with."
"We are moving towards a digital transformation for the bank and Aware is a huge part of that. The support team is very helpful. Software, hardware, and vaporware – it's real and it works."
Aware offerings include software hardened and proved over thirty years in the field. The biometric algorithms are trained and tested on diverse data sets from around the world, combating any concerns over inadvertent bias. Included with every purchase is the initial support you need to be up and running successfully. And, depending on the offering selected, you'll receive your digital access, API key or software packets within one business day.
We apply data science, machine learning and artificial intelligence to help you enroll, identity and authenticate individuals in line with your specific business requirements!
Contact Aware to Learn More
Resources
Stay in the loop of all things biometrics by visiting our resource center.